Goa in July
Goa weather in July
July is the wettest and the greenest month of the year in Goa. During July, there is a surge of local tourist for visiting waterfalls around Goa.  The temperature in July in Goa is between 25-30°C. During this time, there is heavy rainfall, often accompanied by strong winds.
You can find rain every single day of July month. Temperature is pleasant during this month. Goa is greener during this season and comparatively more peaceful. All the hotels, resorts, villas offer great discounts during the rainy season and you will also see a huge drop in flight fares.
During this month, you will not see many foreign tourists. However, beaches like  Baga, Candolim, Calangute, and Anjuna are crowded throughout the years, mostly by Indian tourists.
Things to do in Goa in July
Spice Garden Visit: Goa has several spice garden such as Savoi, Sahakari Spice Farms, and the Tropical Spice Plantation. In the month of July, you will see greenery around with many spice plants, exotic flowers and hundreds of orchids. Spice Garden in Ponda offers a package for around 400 INR where you will have welcome drink, garland, tour of the local garden with information about different spices and enjoy an organic meal on banana leaf. If you are interested in elephant ride you can do that too. This place is also good for bird lovers.
Chikhal Kalo Festival: Chikhal Kalo or Chikhalkala is a typical festival celebrated in Goa by Devki-Krishna Devotees. The word Chikhal Kalo means "playing in the mud". It is conducted in Marcel village during the rainy season in the month of July. People plunge in the mud to celebrate this event.
Dudhsagar Waterfall: You can visit the majestic Dudhsagar waterfall located in Goa-Karnataka border, with an impressive 310m (1017ft) in height and about 100ft in width.
Dudhsagar Waterfall Goa
Tambli Surla Temple: It is a 12th-century temple of the Lord Mahadeva and an active place of Hindu worship. It is notable as the oldest temple in Goa, India. It is placed near Bhagwan Mahaveer Wildlife Sanctuary. Temple is approximately 60 kilometers from Panaji. There is a headless Nandi right at the center of the temple. River Surla flows by the temple. The location is so pristine that you will definitely love to visit the temple not once but several times. The temple is surrounded by rich flora and cascading Tambdi Surla in the background. Some of the nearby most visited places are Bondla Wildlife Sanctuary, Famous Dudhsagar Waterfall. You will not find a good mobile network at this place.
Tambdi Surla Mahadev Temple
Aravalem Waterfall: It is also known as Harvalalem waterfall and is situated Sanquelim village at a distance of 30 km from Panjim city. You can visit this place by bus/car/rental bike. You can take a bus from Panjim that goes in the direction of Valpoi and your stop will be Harvale. From the bus stop the waterfall is around 500 m. The waterfall is in the premise of a 7th Century Buddhist cave. It will be on the way if you are traveling from Panjim to Dudhsagar water fall.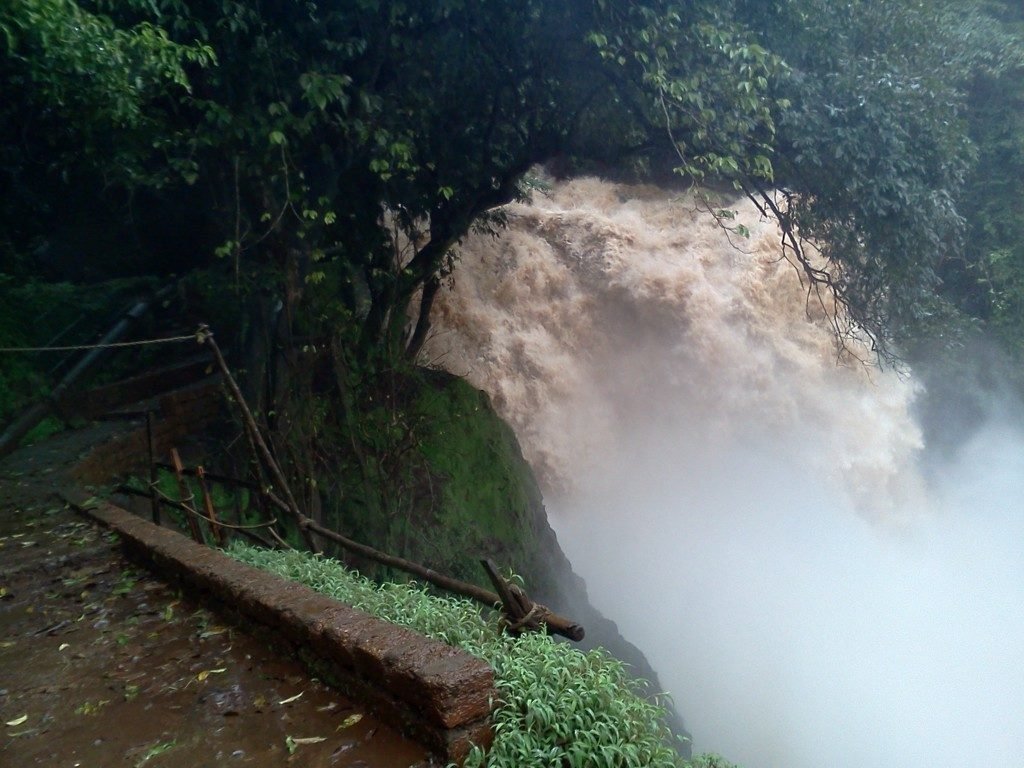 Harvalem Waterfall Goa
Trekking around the Western Ghats: The trekking club in Goa gets active during the monsoon. You can join any such group and take part in trekking events. Goa Hiking Association and Youth Hostel Association of India - Goa are popular clubs here for trekking and adventure activities.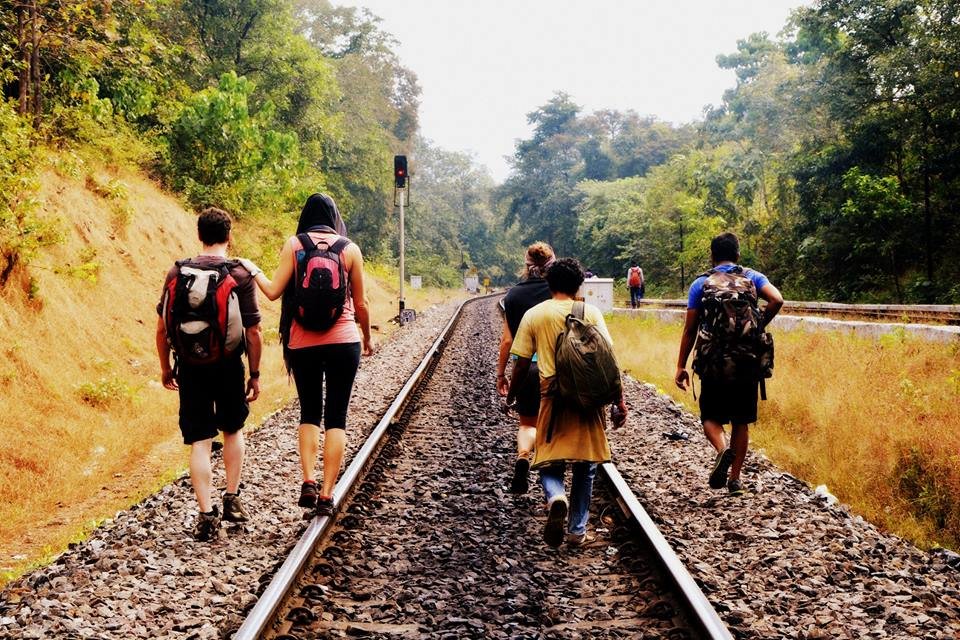 Kayaking: It is usually held along the coast, rivers, and backwaters of Goa in places like Chicalim, Vasco da Gama. This happens throughout the year including the monsoons
Kayaking in Goa
Klook offers several adventure sports tours in Goa. You can visit their website to find some updated and latest activities to do in Monsoon in Goa.
Beach Parties: Most of the night clubs are closed during this month. However, you can find a few beach parties happening around the city. You can check http://www.whatsupgoa.com/ for upcoming events.
Goa Water sports in June: Because of heavy rain and the wind, it is not advisable to swim during these months. The water sports are also closed.
---
Where to stay in Goa ?
You can split your trip into North and South Goa. Stay for half the duration in North Goa and rest in South Goa. If you are traveling alone, I would advise you to stay in Hostel. Here I have listed the best five hostel in North and South Goa.
Best Hostels
---
---
Tips and Recommendations
Recommended backpack with built in rain cover
I would strongly recommend having a good backpack. This 40L Quechua backpack is light and comfy with thick padding and it perfectly fits in an airplane's overhead bin.
It has 5 outer 1 inner 1 water compartment 2 waist pockets and comes with 10-year warranty
The best thing is that it has Built-in protective rain cover.
---
Important Things to include in your travel kit
Recommended App and Booking Sites
Flight Booking Sites: I always try to find the best month and city to fly using Sky Scanner and Kayak  and then look out offers in Goibibo, MakeMyTrip and book wherever I found the cheapest deal.
Hotel Booking Sites: I first look for a decently located hostel or hotel in booking.com which has 8+ rating and 50+ review and then check its price in MakeMyTrip and book accordingly. I do find some hotel prices are very high in booking.com and comparatively low at MMT. Hotelscombined also gives a decent deal from time to time.
Adventure Activities: If you do not know about Klook, you are missing a big saving. You can save 20-30% of the ticket price when you book at Klook as compared to booking at the venue.
Trekking Trips: You can join any such group and take part in trekking events. Goa Hiking Association and Youth Hostel Association of India – Goa are popular clubs here for trekking and adventure activities.
Keywords: goa in july 2020, weather forecast in goa in july 2020, weather in goa in july 2020, north goa or south goa in july, foreigners in goa in july, goa in july reviews